EOS Development San Francisco is a community-oriented website designed to support the EOS development community. This site will contain technical articles, video tutorials and free APIs to help developers new to EOS to get up and running with the platform.
          This website was created by Anthony Vipond and the blockchain team Winterwind. If you are a business owner and looking for EOS developers, please visit Winterwind's website: EOS Development Company. Anthony spends extensive time in San Francisco, please get in touch if you would like to arrange a meeting.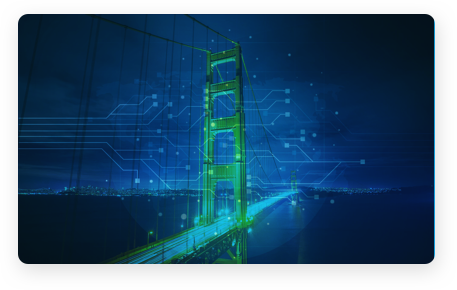 Why San Francisco?
          San Francisco is the world's largest tech hub and it also holds the world's largest blockchain community based on the research done by Winterwind. At the time of this writing, March 2020, meetups have dropped off considerably due to the fear around Coronavirus, nonetheless, there are blockchain related events going on almost every night in and around the Bay area. Technology decision makers are based there as well, and many IT businesses are making plans to integrate blockchain into their infrastructure to reap the benefits of an immutable and decentralized ledger, oftentimes with smart contract support. While Winterwind has active development going on with more than a dozen blockchains, it firmly believes that the most powerful blockchain for businesses right now is none other than EOS.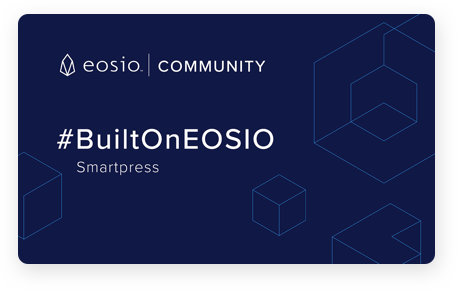 Free EOS API
          This website contains a free restful API where developers can begin interfacing with a live, mainnet EOS blockchain node, from right within your browser. You may also connect your application to the API. You will be provided with up to 1,000 requests per day which is likely enough for your development or staging environments. If you desire to use the API in a production environment, please get in touch and let us know about your application. To view the full details of this public API, visit the documentation for our EOS HTTP API.
Why EOS over other blockchains?

Smart Contract Support
          The good points of EOS are too many so we will summarize here. First of all, EOS is a smart contract supporting blockchain and these smart contracts are written in C++. C++ is a mature and powerful programming language that has been around for half a century now. Many mid to large companies have senior C++ developers on board that will not need to learn a new language such as Solidity to begin integrating EOS into their current applications.

Memo Support
          Blockchains such as EOS, NEM, Stellar Lumens and more support attaching a message along with a simple token transfer. In practice, this is incredibly useful. Surprisingly however, the majority of blockchains don't support it, including Ethereum.

Free Transactions
          One of the biggest selling points of EOS is that transactions can be posted at no cost to their public blockchain. There are some requirements to be able to do this, but there is no cost. Namely, EOS has staking requirements to do so. First of all, you (or another account) must own some EOS in order to stake some of it for CPU and NET. CPU is processing power that lets you post transactions onto the blockchain. NET is for the bandwidth requirements to process said transaction. If you wish to store data on the blockchain (locking up memory) you will need to use some EOS to purchase RAM. This could be considered a cost, however it is more like a loan, if you no longer need this storage on the blockchain, you could delete the data and sell the RAM, converting it back to EOS. The exception to this is when you use EOS to create accounts as accounts cannot be deleted after they have been created.

Ricardian Template Toolkit
          EOS shows their common sense and support for their blockchain being integrated into business by offering human-readable agreement templates for smart contracts. The advantages of smart contracts within businesses is not difficult to wrap your head around, however, if business people are expected to read code in order to understand them, what value do they really provide? The ask is too much. This problem of stakeholders understanding the content within smart contracts is solved with Ricardian contracts which clearly present the contract to stakeholders on both sides of the deal. These user-friendly agreements are tied to the smart contract and represent a human-readable version of the intent in the smart contract. They can then be provided with a simple user interface to sign the contract, upon which the connected application should relay this signature to the contract and finally broadcast the transaction to be including in the upcoming block..

Block.one Support
          Block.one, led by Brendan Blumer and Dan Larimer, have raised over a billion dollars from 2017-2018 in order to support the ongoing development of EOS technology, the connected ecosystem and the community of developers and users around it. They have conducted themselves professionally since the raise and have kept true to their word, investing continuously into the development of the blockchain as well as spending money on the community, with Hackathons or other events being hosted around the world..

Community Support
          EOS has a passionate and intelligent community of supporters that understand the current ability and future potential of this blockchain. Some of these community members have Youtube channels, some of them are groups that are block producers as well, and there are further more a vast number of dApp developers building games, casinos, supply chain tools and other applications integrating either private or public implementations of EOSIO.
This is great but I don't want to develop myself!
          Understandable! In these cases, the team at Winterwind is here to help. Winterwind boasts a senior team of blockchain developers, mobile and web developers, and UI/UX designers to deliver full-service blockchain development to fans of EOS like yourself. Led by Anthony and Yasir, Winterwind has been developing blockchain applications to the world since 2017. We have extensive experience creating EOS dapps, and we maintain a main-chain EOS node 24/7 within our internal AWS. The API on this site is connected to it.
Please contact Anthony at the email address below and include the code EOSDEVELOPMENTSF to get a 3% discount on any of Winterwind's services.
Winterwind is often developing on EOS to add a range of different functionality to client websites and mobile apps. Examples include wallet development, NFT creation, smart contract development and more.