Most in the crypto news today is bombarded with Bitcoin halving and the sudden crash of the Bitcoin price. The halving event is much awaited to happen in about 10 hours as of this time. Speculations with the direction of Bitcoin price trend arise.




          Well, so much of that for now. In today's topic, I will talk about the latest update on TRON's development. There are three important events that happened around March and in this quarter.


TRON ranks top 2 in Tether's USDT issuance next to ETH.

          Cryptocurrency TRON platform and BitTorrent CEO Justin Sun has recently tweeted an update. It is expressing his gratitude for reaching this far as Tether issued a gigantic amount of USDT on the platform. For the new readers, Tether is a digital token built in blockchain. It anchors the value of the fiat currency such as USD, Yuan, and Euro through issuing USDT in the crypto market.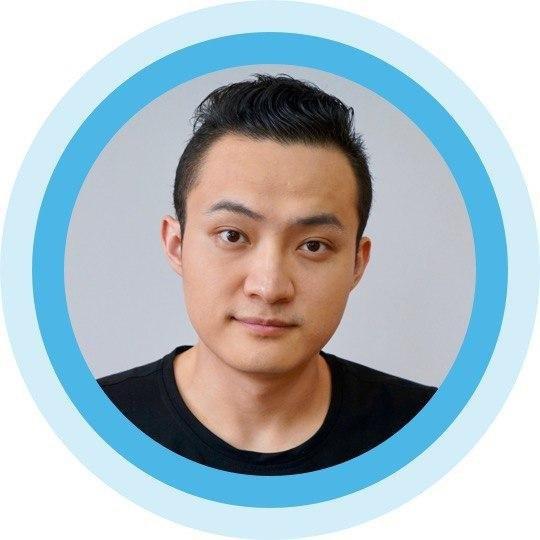 "The circulation amount of #TRC20- #USDT issued by @Tether_to on #TRON network exceeded 1.6 Billion.".

Justine Sun on Twitter
CEO, BitTorrent & TRON
          The first issuance of USDT with the largest amount is being hosted by Ethereum worth 5.7 billion dollars. Next is the Tron platform holding 1.6 billion. The other four hosts are Omni (1.3 billion), Liquid (16.5 million), EOS (5.2 million), and Algorand hosting the lowest amount of one million USDT. From 6.2 billion, Tether's parent company has declared a growing number of 8.5 billion in total assets as of this writing. It signifies a strong demand in USDT supply for it is tagged as the crypto market's most preferred stable coin. You may visit Tether's website to check the transparency report.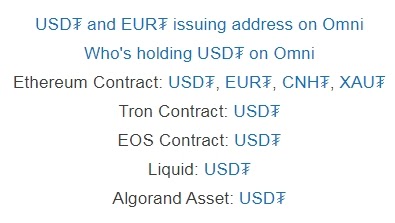 The development was a roller coaster ride but still a success!

          Justin Sun recently acquired the decentralized Steemit platform but the community has carried out a hard fork on March 20 resulting in a fiasco. The reason behind was the community wants to start anew with the fork's new network, Hive. New coin was being airdropped to all community members holding Steem. Binance also supported the said fork and took part during the distribution.
          But despite the challenges, the development of TRON's decentralized app continues and is a success. Released the Odyssey 3.7 version for dApps in TRON network where a user can develop their own customized modules that are based on their purpose.
          During this development update, TRON users exceeded 4.9 million accounts. The transactions on the TRON blockchain has also exceeded 925 million. Another milestone for TRON is the use of its smart contract that has reached 797 times in total. Aside from TRON, BitTorrent also worked hard to release its first decentralized storage system BTFS (BitTorrent File System) using dApp. BitTorrent has roughly 2.5 million users where the 800,000 among them are avid users of the application on a daily basis.
          Lastly is the newly improved TronWallet with version 3.4.1 and its features. The old version can only support three main tokens — Tron, Bitcoin and ETH. At this time Link and Bat are now added plus additional ERC-20 tokens were being added for SWAP.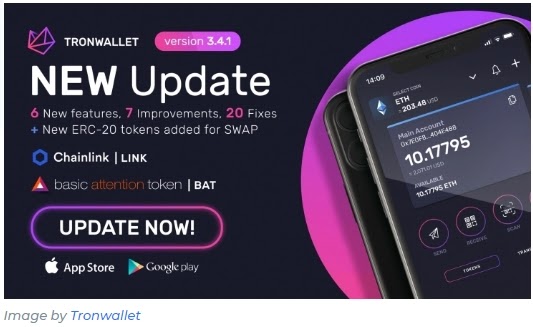 What are the added features along with the improvements?

          Aside from the Swap feature for ETH that was firstly released, the built-in exchange and storage function in the upgrade boosts trading performance where the Ethereum supported tokens can now be traded. And by adding LINK, the oracle service is being decentralized while BAT provides decentralized browsing. Push notifications is now also available for Swap screen and votes. There are other important improvements being made such as TWX fee for validating process, UI for the platform's sleek design, a better browsing performance with landscape mode, and cross-chain swaps. Separate screens for History and Favorites were also added for an intuitive and seamless user experience.
          If you want to try using a decentralized app, TronWallet is available for download in App Store and Google PlayStore.
          Winterwind is a leader in blockchain development having integrated more than ten different blockchains into websites and mobile applications for its growing list of international clients. Check out different pages on this site to know more.