Rabbit Finance is one of the leading insurance marketplaces in Thailand. You can purchase car insurance, health insurance and many other finance-related products on their site. The site has a streamlined process designed to maximize sales leads. There is no register or login required, which presents an obstacle to the conversion they are looking for.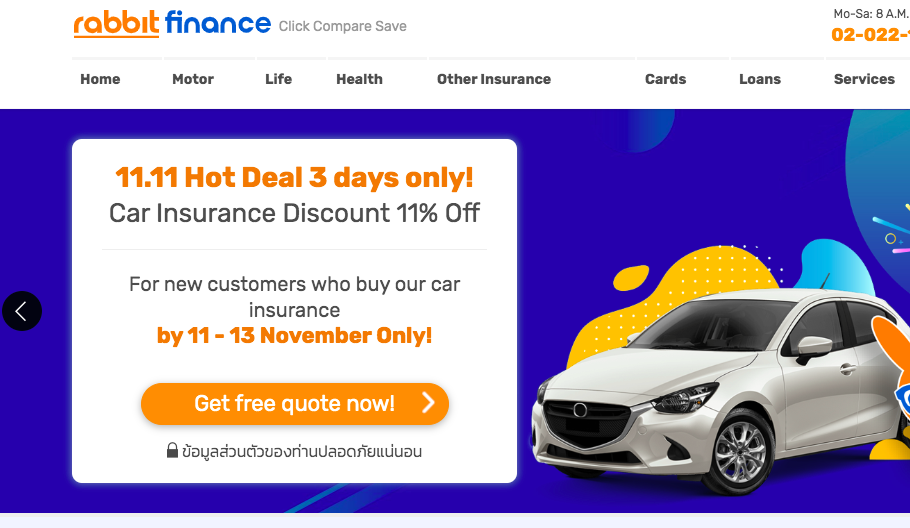 After clicking the "Get Free Quote Now" button, the users go into a series of dropdowns to give the sales agent the details of the insurance they will be needing: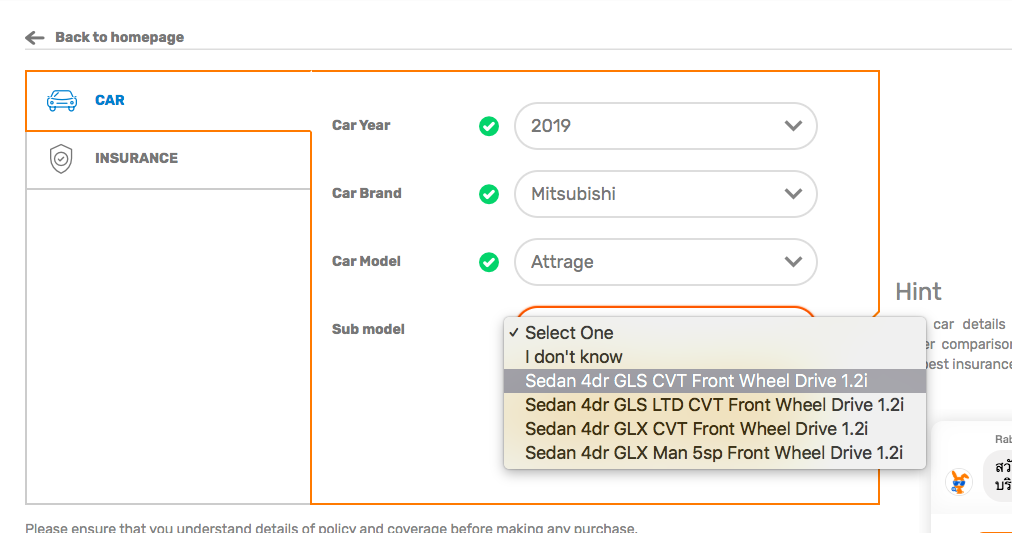 This is Winterwind's second time integrating the infamous "redbook" for vehicles, which contains complete information on all car makes, models and customization options available for them. The other-time was for NW Seat Covers, see that Magento Case Study here.